Zigong City and Natural Gas
With abundant storage, Zigong city has the longest history of large-scale natural gas exploration and utilization. The natural gas utilization in ancient China was originally associated with the salt well. 1700 years age people started to use the natural gas, which was discovered along the salt mine exploration, to cook and boil salt. 1000 years ago, the people of Zigong made a large-scale exploration of the natural gas in superficial layer, which made this area one of the earliest gas field in the world. Similarly, the urban bus of Zigong and Chongqing has adopted natural gas to replace the liquid fuels in 1950s and 1960s. The predecessor of Zigong Tongde Machinery Manufacturing Co., Ltd. made the first compressor in China which is still on operation, the city is gradually developed into a manufacturing center of CNG station equipments.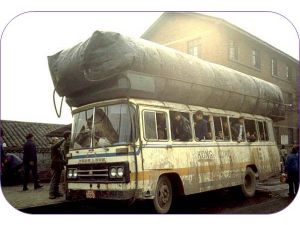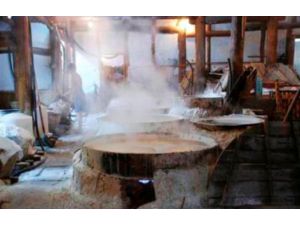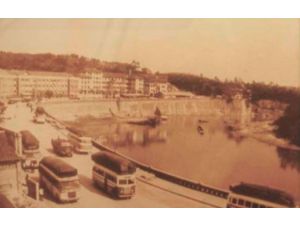 Company Profile
Zigong Tongda Machinery Manufacturing Co., Ltd is a professional supplier in designing, manufacturing and installing CNG/LNG/LCNG refueling station equipments and system. China first CNG compressor was made by Tongda Machinery in 1991. With industrial service experience of more than 40 years and CNG compressor manufacturing experience over 20 years, Tongda Machinery dedicates in providing first-class products and services for the clients worldwide.

As a leadership of Chinese CNG station equipment manufacturer, we have owned 40% of the market share in China and spread worldwide, including Pakistan, Indonesia, Iran, Thailand, Myanmar, Uzbekistan, Russia and etc.

Tongda Machinery has a highly skilled research and development team specialized in CNG compressor and CNG/LCNG/LCNG refilling station equipments. We have a work force of 340 people including a team of 60 dedicated research and development personnel. We cooperate with famous universities and scientific research institutions, allowing us to manufacture all our products according to ISO 9001,ISO13707 and API 618 standards.

Tongda Machinery has developed series of products including Type L compressor for standard CNG refilling station, Type D compressor for mother CNG refilling station, Type XD & Type HY compressor for daughter CNG refilling station, Natural gas desulfurizing tower, gas dryer, ground gas storage, CNG dispenser, buffer tank, etc.

We are dedicated to offering you high-quality service, including project implementation, project management, spare parts supply and staff training, etc. We can provide turnkey solutions, flexible finance & rent service of CNG/LNG refueling system to meet the clients' specific requirements. Our products are featured by competitive price, high quality, low operation cost, safety and high reliability.

TONGDA MACHINERY's Mission is to build trust with clients, and become a world class supplier of CNG/LNG equipment and solutions.
Products:
1. CNG Station Equipment like CNG Compressors, CNG storage ,CNG Dispensers, CNG Gas Dryers and so on.
2. LNG Station Equipment
3. CNG/LNG/LCNG Station Solution and Turnkey Solutions
CNG/LNG refueling stations are mainly adopted to fill the gas cylinder of the vehicle and then the natural gas may be burnt to drive the vehicle. Natural gas, acting as the substitute of convenient fuels of gasoline and diesel, can realize the low emission of greenhouse gas, which makes it environmental friendly fuel
After-sale service
Our CNG compressor is provided with 12 months warranty after the completion of testing and commissioning. The warranty generally won't exceed 18 months after goods delivery. During the warranty period, we will be responsible for equipment replacement and maintenance.