Classic CNG mother Station Cases inThailand
Located in suburb arterial traffic that is 5km away from the Bangkok, the VGT mother station is one of the largest mother station in Thailand so far, which is mainly responsible for supplying CNG for the substation of PTT (Petroleum Authority of Thailand). Put into use in December, 2009, the station's gas output is more than 300,000m3 per day, which can meet the requirement of 20 substations, 65 trailers are used for refueling all day long. Tongda Machinery offers 7 type D compressors, buffer tanks and recyle tanks for the station.Untill 2013,another 8 units Tongda Machinery type D compressor operated at this Thailand mother station, Total 15 units CNG compressor create CNG 650 tons (800,000m3) per day.

The station has considered of adopting the developed nations' compressors and has investigated the international famous manufactories in America, Canada and Korea successively on site, however, the station finally chose our compressors after repeatedly comparison.
"First" created by the brand
1. The first Chinese compressor brand that set foot in Thailand market and competed with the international brand.
2. It was quickly applied to the large-scale mother station on its first appearance.
3. The first Chinese compressor that adopted transducer control to increase 5%-10% gas output in a foreign nation.
4. The first compressor to adopt water-cooling system that presented a lower discharge temperature compared with international brand compressor and 20% more gas capacities compared with wind-cooling compressor.
The clients has shown great appreciation to our compressors after months' operation, and promised to continue our cooperation. By now, our compressors have been widely applied to Substations, mother stations and standard station in Thailand.
The largest mother station in Thailand—KingKeaw Private mother Station belongs to VGT enterprise—is utilizing 7 Type D compressors of our company.
Besides the station adopted advanced center control system to realize control, monitoring and data storage of all equipments in the station.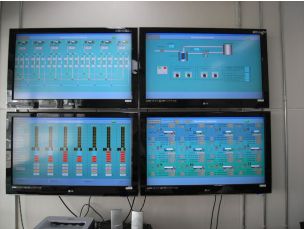 Related Product
Classic CNG mother Station Cases in DomesticThe clients of our company mother station are mainly State-own petroleum enterprises, including Petrochina and Sinopec. The gas production of mother station is general surpassing 200,000 m3 /d. And there are normal more than 4 sets of compressors. Below is ...